Top 28 songs to express your love!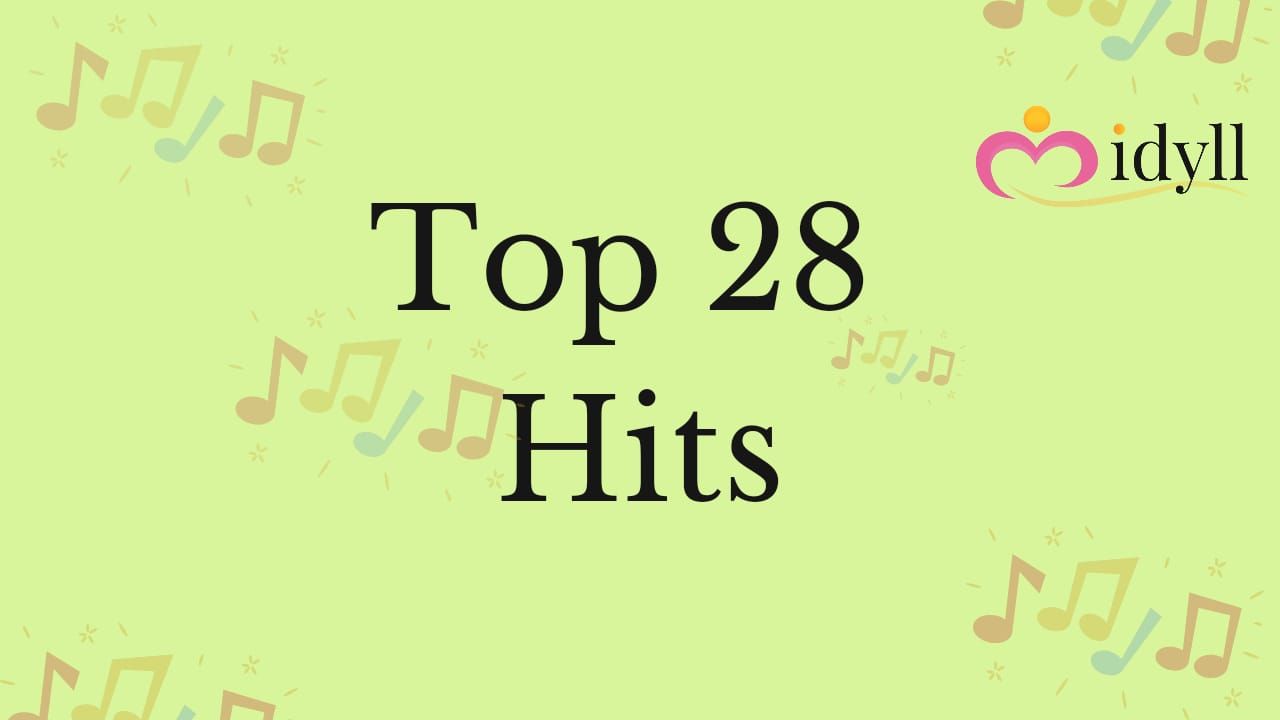 Relationships are not easy. Putting emotions into words to express them to your partner can make you feel stupid sometimes. Worry not! You are not the only one. Everyone feels the same.
We think songs have been composed so that you can say the things you want to, but it's difficult because you don't know what to say.
From a long time ago, songs about love offered wisdom with a touch of humour to connect with all stages of romance.
We present to you a list of different songs to express your love and make your partner feel special.
THE ENGLISH PLAYLIST:

If your partner is someone who feels that the best way to express love is in the English Language, then this is for you.
Tell your partner about the specific lines you like about a song.
Hint: Sing it to them !

Perfect- Ed Sheeran
Well I found a woman, stronger than anyone I know. She shares my dreams, I hope that someday I'll share her home.
Just the Way You Are-  Bruno Mars
And when you smile. The whole world stops and stares for a while. 'Cause girl, you're amazing. Just the way you are.
A Thousand Years- Christina Perri
I have died every day waiting for you
Darling, don't be afraid I have loved you
For a thousand years, I'll love you for a thousand more.
My Man-  Barbra Streisand
For whatever my man is. I am his forevermore.
My Everything- Ariana Grande
And it's taken me a lot to say. And now that you're gone, my heart is missing something.
Yellow- Coldplay
Look at the stars, look how they shine for you and everything you do.
I Wanna Be Yours- Arctic Monkeys
At least as deep as the Pacific Ocean.
Now I wanna be yours
Have I Told You Lately- Rod Stewart
You fill my life with laughter, and somehow you make it better... Ease my troubles, that's what you do.
Summertime Sadness- Lana Del Rey
Kiss me hard before you go
Summertime sadness
I just wanted you to know
That baby, you the best
Halo- Beyoncé
Hit me like a ray of sun burning through my darkest night. You're the only one that I want. Think I'm addicted to your light.
The Man Who Can't Be Moved- The Script
Cause if one day you wake up and find that you're missing me
And your heart starts to wonder where on this earth I could be
Thinking maybe you'll come back here to the place that we'd meet
And you'll see me waiting for you on the corner of the street
All of Me-John Legend
Cause all of me loves all of you. Love your curves and all your edges, all your perfect imperfections.
THE HINDI CLASSICS:
Who doesn't like the classic Hindi songs?
This legendary playlist will be perfect for you and your partner to have a little romantic time together.
Hint: Play these in the background while sitting together!
Woh Lamhe- Atif Aslam
Saagar ki ,Gehraayi se
Gehra hai,Apna pyaar.
Tere Hawale- (Tushar - Shilpa Duet)
Zara Kabhi Meri Nazar Se
Khud Ko Dekh Bhi
Hai Chaand Mein Bhi Daag
Par Na Tujh Mein Ek Bhi.
Ek Dil Ek Jaan- Shivam Pathak
ek dil hai, ek jaan hai
dono tujhpe qurbaan hain
ek main hoon, ek imaan hai
dono tujhpe haan tujhpe
dono tujhpe qurbaan hain
Baarishein - Anuj Jain
Ab Tere Bina Yahan Meri Saansein
Jaise Bina Nindiya Ki Raatein Hai Toh
Aur Tu Hi Mere Dil Ki Raza Hai
Tere Bina Dil Bhi Khafa Hai Toh
Tum Saath Rehna - King
Yun russa na karo
Hum kuch na bolenge
Bas dil mera dukhana nahi soneya
Tum jo dil hai karo
Hum phir na tokenge
Bas chhod ke tum jana nahi soneya
Sang Rahiyo- Jasleen Royal
Samjhe Na Duniya
Tu Toh Mujhko Samjhiyo
Dil Nasamajh Hai
Dil Ko Kuch Bhi Na Kahiyo
Tum Hi Ho- Arijit Singh
Tera Mera Rishta Hai Kaisa
Ik Pal Door Gawara Nahi
Tere Liye Har Roj Hai Jeete
Tujhko Diya Mera Waqt Sabhi
Muskurane Ki Wajah- Arijit Singh
Jo mile usme kaat lenge hum
Thodi khushiyaan thode aansu baant lenge hum
Jo mile usme kaat lenge hum
Thodi khushiyaan thode aansu baant lenge hum
Tujhe Sochta Hoon- Pritam Chakraborty
Tujhe sochta hoon main shaam-o-subah
Is-se zyada tujhe aur chahu to kya
Tere hi khayalon mein dooba raha
Is-se zyada tujhe aur chahu to kya
Dekha Hazaro Dafaa- Arijit Singh and Palak Muchhal
Pal bhar na doori sahe aap se
Betabiyan yeh kuch aur hain
Hum door ho ke bhi paas hai
Nazdeekiyan yeh kuch aur hain
THE PUNJABI BEAUTY:
Words said in Punjabi depict a sense of belonging to each other.
With dope words and style, you can dedicate meaningful lines to your partner.
Hint: Only half of the songs are in the list!
Soch- Harrdy Sandhu
Tere bin aaun naa supne
Supne vi jhidak ke main dhare
Ve main tenu kinna chauni aan
Eh gal teri soch ton parre
Gal Karke- Asees Kaur
Munde mere piche tere piche auna mai
La lai jor tenu apna bnauna mai
Car ch bithaa k tenu gera launa mai
Void - Diljit Dosanjh
Ho Leya Tera Naam Mita
Hathan Diyan Taliyan Ton
Assi Khaali Mude Aan
Tere Shehar Diyan Galiyan Ton
Baari-  Bilal Saeed and Momina Mustehsan
Tainu takkeyan hosh hi bhull gayi
Garam garam chaa hath te dull gayi
Hath te dull gayi chaa sajna
Aisi teri nigaah sajna
Jaandi jaandi dass ja tu
Dil te vich ki tere
Woh Noor- AP Dhillon
Wo Noor Jo Dekha Chehre Ka
Hui Raushan Meri Nigahein Bhi
Woh Noor Jo Dekha Chehre Ka
Hui Raushan Meri Nigahein Bhi
Desi Kalakaar- Honey Singh
Kar deni hal main saari mushkil
Rakh yaqeen, just chill
Jehda aaya saade vich, I gonna kill

So, these are specially curated love lines from different songs.
Sing them along with your partner and make their heart flutter.
Happy Dating!
Guessing who to send the songs to?
Download Idyll- The Perfect College Dating App!