Best ways to romanticize your college dating life in Delhi
Someone said it right - Yeh Delhi hai mere yaar, Bass ishq mohabbat pyaar
Delhiites set a mark on the dating scene, be it in the times of history or the present day.
Delhi - A place where you can explore romance right in the heart of the Nation. From history to date, this city offers romance, culture, and a modern rush of anything and everything.
First dates can be very tedious to plan, as there are n number of options to choose from. But don't worry, we have made it simple so that you don't have to scratch your head
Here we are talking you through everything you need to keep in mind for dating in Delhi. We unfold the top secrets that make Delhi a charming city for today's dating scene.
CHOOSE A VENUE NEW TO THEM
Deciding what to do on the first date has to be the most difficult question that we face. There are many spots in Delhi that are claimed to be perfect for first dates.
We simplified it for you. So read along!
1. Escape to serene getaways: Romantic trips are sometimes what you need with your BAE. Delhi's close proximity to beautiful hill stations allows you to organise an idyllic getaway. So plan an enjoyable trip amidst the mountains with your partner and a cup of hot coffee.
2. Serve Food, Serve Love: We all know right that the way to someone's heart is through their stomach. Experience foodgasms with your date either at a high-class fancy dine-in or street place. It all depends on you! Momos, Paranthas, Cuisines—Delhi has it all.
3. Vibrant Nightlife: Delhi's nightlife is like a parallel world where we all want to live. Raise your romance meter by taking your partner to rooftop places or clubbing at Hauz Khas, Cyber Hub, and many more.
Tip: Go clubbing so that you both get a good chance to dance closely together.
4. Unleash Your Love Among Monuments: The Rich Heritage of Delhi makes it a backdrop for romantic encounters. Walking, holding hands, and talking with your partner at Qutub Minar or Humanyun's Tomb will take your relationship level a step ahead.
5. Cruise Romance: Take a leisurely boat ride at Old Fort Lake or a romantic paddle boat ride at India Gate. Here, you will float in water in a 90s movie style. Making memories with your date is probably the best thing here!
6. Movie under the stars: Yes, Delhi has an open-air cinema! Take your crush on the first date there. No one can stop you guys from becoming a thing after this little date!
7. Stand-up Gigs: Who doesn't like their partner laughing their heart out? Taking your date to a stand-up comedy show will not only relieve their stress but also yours because you will have a good topic to talk about on the way home!
Hint: Make them laugh, and they'll never leave your side.
8. Sunset Gazing: Don't miss the solid sunset at Parthasarathy Rocks. We know that sunsets are a bit cheesy, but hey, who doesn't like cheese? (Not targeting vegans or lactose intolerants.) Watching sunsets in silence with your date will definitely create a spark between the two of you. Capture selfies and tag us to let us know you had a good time.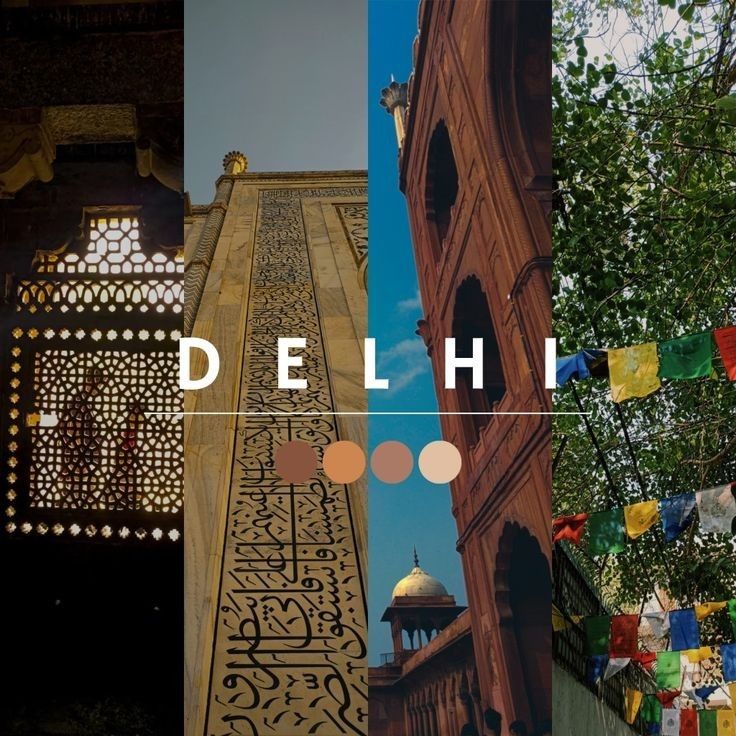 CALM YOUR F1 RACER DOWN
While in a car or bike with your date, never let it happen where you have to say, "Tu Jaanta Hai Mera Baap Kaun Hai?"
Be a calm driver today so that you don't form a bad impression of aggression.
To make things easier, play good songs. Prepare a good playlist beforehand. It'll lighten up both of your moods.
Hint: Let them play the music. You'll thank us later for this!
It doesn't matter if your date ends well or not (crossing fingers it does), always drop your date off at their home.
INFORM THEM ABOUT WHAT YOU PLANNED
Don't surprise them with anything on your first date. Discuss what you've planned with your partner.
Now that we know we aren't masters at planning, ask them for their ideas and suggestions. Sharing your date plans with them will only make it better.
Go on romantic spontaneous dates to live up to the mark of Dilwalo Ki Delhi. Delhi's personality as a charmer will make you more charming by following these easy tips and tricks! Explore the city of love with your date to get to know them so closely that you never imagined.
Happy Dating!
Don't have a date in Delhi?
Download Idyll- The Perfect College Dating App!